Fire Safety and Explosion Protection-Engineering Technology, MS - Online
Format
Online learning through the College of Engineering, Architecture and Technology (CEAT) provides a flexible alternative to traditional on-campus courses as a convenient way to earn your degree whenever your career or other life commitments prevent you from taking classes on campus in a traditional setting.
Online students utilize Canvas, OSU's online learning portal to watch lectures, turn in assignments and communicate with classmates and professors.
Courses taught online are of identical quality and instruction as those taught in traditional classrooms. CEAT Online Learning and the FSEP faculty are here to help you succeed!
Curriculum
The FSEP Program is intended to be especially attractive to engineering and engineering technology graduates from any discipline, and many science majors. The program is interdisciplinary in nature and students with undergraduate degrees in fire and safety related fields or other STEM disciplines are invited to apply for admission.
The program consists of 30 hours of course work with a thesis option and 32 hours of course work with a non-thesis option.
Students in this program will advance their ability to
Apply knowledge, techniques, skills and modern tools of mathematics, science, engineering and technology to solve broadly-defined engineering problems appropriate to the discipline.
Design systems, components, or processes meeting specified needs for broadly-defined engineering problems appropriate to the discipline.
Apply written, oral, and graphical communication in broadly-defined engineering problems appropriate to the discipline.
Function effectively as a member as well as a leader on technical teams.
Understand ethical and professional responsibilities and the impact of technical and/or scientific solutions in global, economic, environmental and societal contexts.
Conduct standard tests, measurements, and experiments and to analyze and interpret the results to improve processes.
Admissions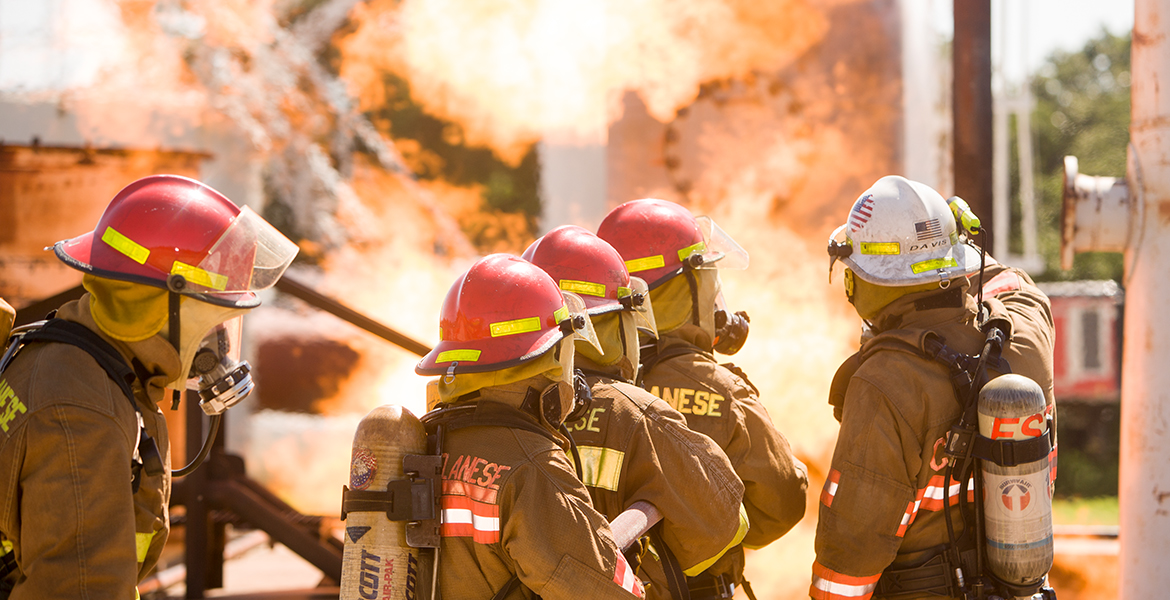 Graduate students for admission would be expected to have a B.S. degree in engineering or engineering technology from an ABET accredited (or equivalent) program. Alternately, B.S. students from other related disciplines may also be considered. They should have an undergraduate GPA of 3.0/4.0 or higher. These criteria are generally deemed necessary for students to be successful within the curriculum. However, applicants not quite meeting the standards may be granted probationary admission and/or required to take leveling classes, based upon their overall academic and professional practice, history, accomplishments, and standardized test scores.
Cost
Students enrolled in the Fire Safety and Explosion Protection - Engineering Technology master's program will complete 30 credit hours during the course of their studies. Cost estimates below are calculated based on 2022-2023 rates. Additional cost details and OSU's tuition and fee estimator are available on the Bursar website.
2022-2023 Estimated Cost

| | Resident | Non-Resident |
| --- | --- | --- |
| Total cost per credit hour | 533.60 | 663.80 |
| Total cost per 3-credit hour course | 1,600.80 | 1,991.40 |
| Total program cost based on 30 hours | 16,008.00 | 19,914.00 |
* This is only an estimate of cost, based on currently approved 2022-2023 rates. Cost estimates do not include textbooks, exams, or course expenses, nor do they factor in individual transfer credits or scholarship information. Cost will vary if not enrolled in a fully online degree program. Active-duty military may qualify for resident tuition rate. Tuition and fees are subject to change at any time without prior notice. Full disclaimer